Walking in the steel and cement every day, the cold air wrapped people. In this age of information explosion and rapid rhythm, people's hearts become impetuous and uneasy. People need a quiet place for the soul to soothe the wounded soul. The study, a place to calm you down. However, due to reality, the study has become a luxury in a house that is not very spacious. However, the desire for knowledge allows people to turn their brains and wonder how to use space rationally to create a study.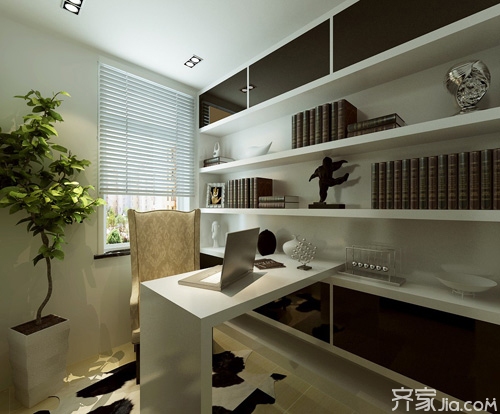 Study Room Decoration Skills 1: When a small-sized study room is renovated, it is best to use a light color for the wall surface, which can avoid a sense of depression in the space. The owner can choose light blue, light beige, light green, etc. according to his hobby, which will make the small space appear clear, soft and elegant.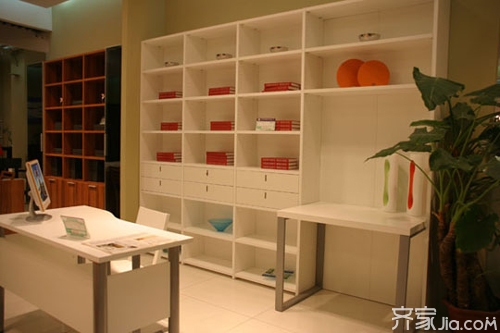 Study decoration skills II: In the layout, the small-sized study can use the overall bookcase desk, which will make the space appear compact and save a lot of room space. The desks and bookcases are neat and tidy with a simple black and white color scheme.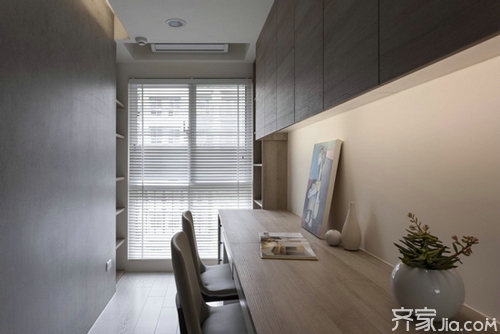 Study decoration techniques 3: The small-sized study should pay more attention to the noise than the large study, and should pay attention to the walls, floors, doors, windows, and ceilings. The floor is suitable for the wooden floor, plus the carpet has better anti-noise effect whether it is on the decorative effect; the sound-absorbing wallpaper or plate is used on the wall; the ceiling can be added with a layer of plasterboard ceiling The benzene board is the best for sound insulation.
Study Room Decoration Skills 4: The small-sized study room should be bright and spacious. The design should be simple and tidy. Do not put too much unnecessary things. Desk chairs should not be placed in the middle of the house to avoid being overcrowded.
Remembering these four points, it wouldn't be too difficult to put together a cozy study. In fact, the pursuit of knowledge and the reading of text are not based on the size of the place. The soul is the boundary of the mind, how great the mind is, and how great the thought is.
Study decoration small study design
Measuring Tape MID certification; ISO9001 certification;
1. Measuring tape Case: First-grade new ABS plastics: Bright, odorless.
2. Graduation: British-metric; metric; British; Luban etc.
3.Measuring tape Blade: steel,white and yellow colors,matt and shiny or chromed
4. Hook: Magnetic or common (it depends on custom request) the hook is flexible
5. Rivets: 3or 2 rivets hook reduces risk of breakage; the rivet can be fastened to a proper position
6. Belt: The belt is made with Nylon for more handy and durable
7. Measuring tape Size: 1m/3ft-10m/33ft

Free Samples

We will offer you free sample within 5 working days after your comfirmation of details and invoice.

Quality Guarantee
We will check the products strictly one by one before arranging the shippment.
Price Discount
We will give discount to the long term business partners or the big order.
Customized Service
We can offer the OEM service based on clients' requirements such as the color,label or the package,etc.

Measuring Tape
*Impact resistant rubberized case;
*Heat-treated spring provides long life and smooth blade rewind;
*Strong belt clip



10M Measuring Tape,Printed Flagging Measuring Tape,Metal Tape Measure,Self Locking Steel Tape Measure
Oukelong Tools Co.,Ltd , https://www.oukelongtape.com