Core Tip: A certain amount of compressed air is necessary for the pneumatic tools to work. An air compressor of substantially 0.1 cubic meters per minute must use a 0.75 kW air compressor.
The main points of use and maintenance of pneumatic tools are:
1. Air compression and workplace examples are as short as possible, considering whether the pipeline drainage is smooth or not.
2. The main road forms a network to repair and track the location of the leak.
3. The shorter the pipeline in the work area, the better the stroke and the annular piping to reduce the pressure.
air pressure
The optimum air pressure for working with pneumatic tools is a near-pressure of 0.6 MPA. The ability of a low-pressure tool is reduced. Excessive pressure can easily lead to accidents or malfunctions.
Air consumption and air compressor energy
In order for the pneumatic tool to work, a certain amount of compressed air is necessary. An air compressor of substantially 0.1 cubic meters per minute must use a 0.75 kW air compressor.
Precautions for safe use:
1. Before using the tool, please read the operating instructions to ensure safe use.
2. Check whether the tool is abnormal before use, whether the air pressure is normal, and the tube is entangled.
3. When operating tools, repair tools or replacement parts, please always wear eye masks and masks (face protection equipment) that can resist impact. When not working, please turn off the air source and unplug the tool and air source connector.
4. Please keep a distance from the rotating shaft and accessories in the rotation. Do not wear jewelry and large clothes to use the tool. A good long hair, scarf, tie, etc.
5. When working, please wear a labor protection device and service.
6. Please do not point the air outlet to yourself or others.
Maintenance:
1. The gas supply to the tool must be treated to ensure clean and dry.
2. Use an oiler to lubricate the tool and adjust the flow rate to 2 drops per minute. If you do not use the oiler, you must inject 3-4 drops of lubricant from the pipe joint every day. Do not use oil with a high viscosity, as this will cause the tool to rotate abnormally. Aluminum plate spot welding machine
3. Don't throw or hit the tool.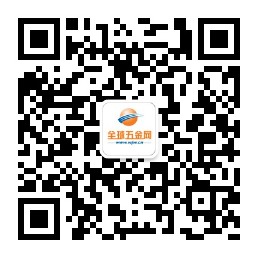 Concerned about surprises
Label: pneumatic tools use and maintenance
Previous: Bathroom Hardware Faucet Maintenance Tips Next: Valve Market Problems and Solutions
Shower rod, Shower Reinforcement Bar also call shower glass support bar or glass panel bracing bar, it mounts directly to the wall or ceiling to secure vertical fixed glass panels at multiple angles.
A great solution for glass panel needing to be secured to an adjacent wall for stability but that wall is not at 90?° to the fixed panel or glass-to-ceiling application is not a standard angle.
Specification
1. Material: Brass Head/ Mount+ Stainless Steel Bar
2. Surface: Chrome Polished Finish
3. Suitable for 6-12mm glass
4. NO glass cut-out / drilling needed
5. Length: 300-500mm, accept customize length. More flexible: adjustable length or cut-to-short to customize fit for your bathroom.
6. Installation: Shower Screen Support Bar assembled without notch or drilling hole in the glass (thru-glass supply bar also available). Holds the glass panel in place with an adjustable clip tightened by a plastic tipped screw.
7. 45?°, 90?° or Multi-Angle fixing option; Wall-to-Glass, Ceiling-to-Glass or Glass-to-Glass
Shower Rod,Shower Curtain Rod,Shower Curtain Rail,Curved Shower Rod
Jiangyi Industrial Co., Ltd , https://www.cnjyhardware.com