Overhead floor is anti-static overhead floor, which is a kind of anti-static floor. Due to the special use environment of overhead floor, attention should be paid to the following points during use!

(1) Disable the use of sharp, sharp-edged tools on the decorative surface of raised floors to prevent direct damage to the antistatic properties and aesthetics of the decorative surface.

(2) In the course of use, it is forbidden for the personnel to jump directly from the height to the raised floor, and to brutally handle and bruise the raised floor when the article is moved.

(3) When carrying goods on an overhead floor. It is forbidden to push objects directly on the board surface so that the objects directly rub against the ground and cause scratches on the board surface.

(4) When transporting items, use a cart with a rubber wheel to carry the object or transport it or place a spacer between it and the raised floor. Prevent damage to the board surface.

(5) When placing heavier items on the raised floor, it should be placed smoothly so as not to injure the floor.

(6) When using and maintaining the equipment in the space below the raised floor, use an overhead floor sucker to install the overhead floor, and disassemble and install the overhead floor to be light and light so as not to damage the raised floor.

(7) Clean the surface of the board with a net of mops and rags during use. Be careful not to spill a large amount of detergent liquid on the raised floor so that the liquid does not flow under the raised floor and affect the normal operation of the lower lines and equipment.
carbide Twist drill are the most common type of drill bit and are used for everyday drilling in all types of material. They are also the most confusing due to the sheer number of size, tip, and material specifications.
hese are the most common Twist Drills and are a good compromise between length and strength
The range of high-precision solid Carbide Drills makes OPT one of the world's leading tool manufacturers. OPT high performance drills are available with or without internal cooling. They are delivered with modern
coatings (including diamond coatings) which are adjusted to each material, which results in vast tool lives. By means of their optimization for various purposes, the drills build a product range which enables economic drilling for a broad spectrum of applications.
Solid carbide drills by OPT are designed especially for metalworking of steel, stainless steel, hardened steel < 70 HRC, titanium, inconel, aluminum and GRP/CRP. All solid carbide drills with diameters up to 3 mm and drill depths from 8 x D are provided with a polished flute as well.
Flexible in order quantity:
Samples can be provided before mass production, and MOQ can be discussed accordingly.
PRODUCT DETAIL: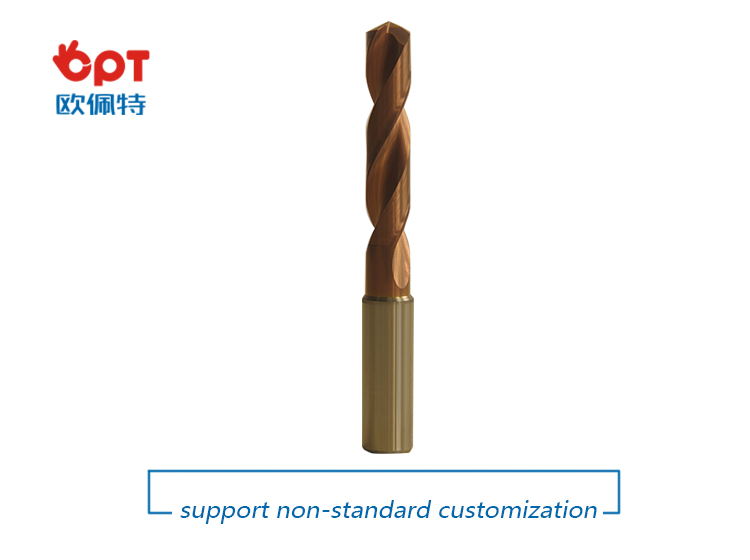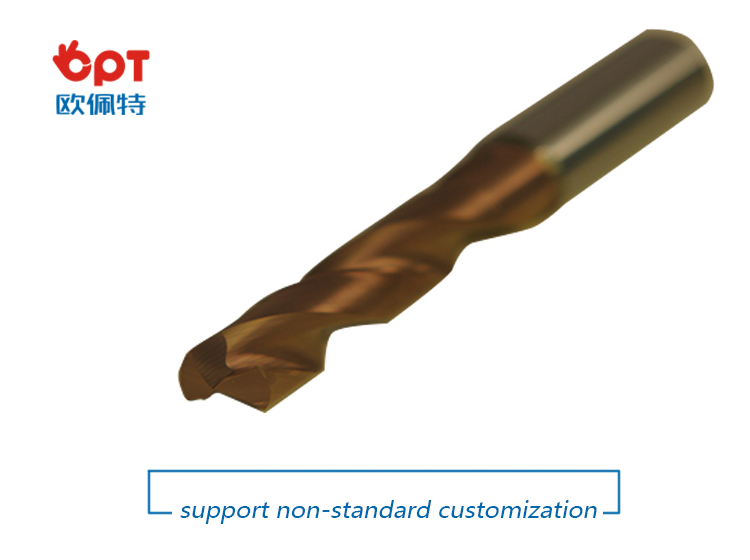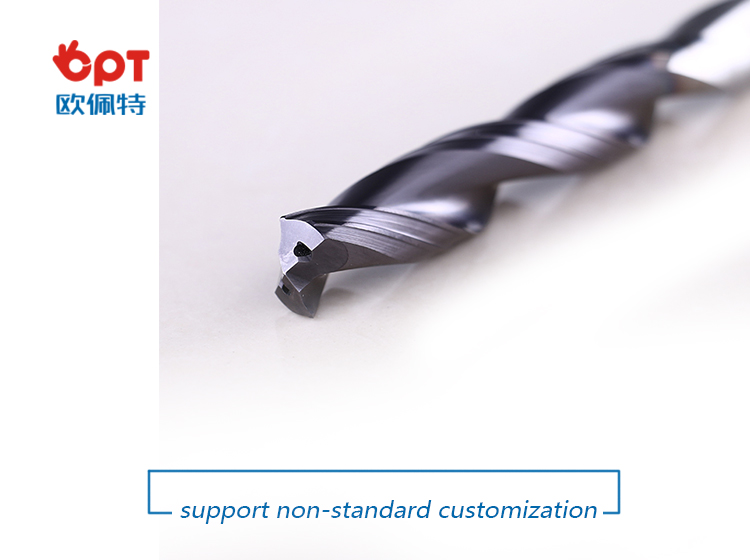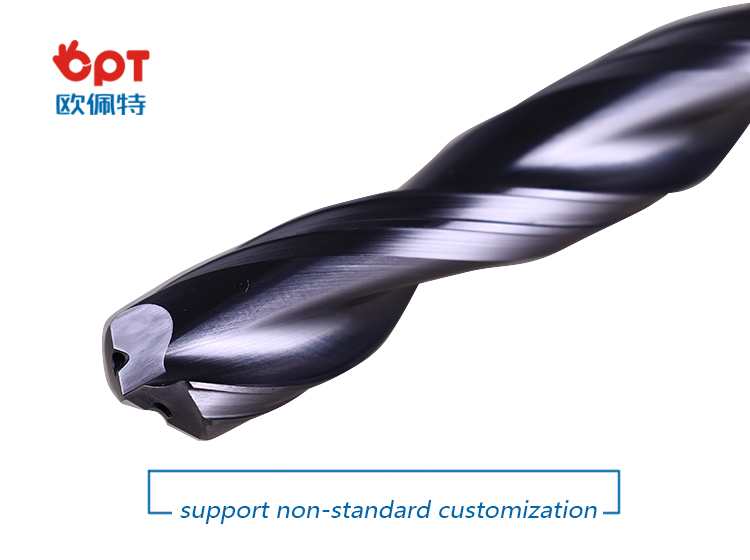 PRODUCTING PROGRESS:
PAYMENT AND DELIVERY: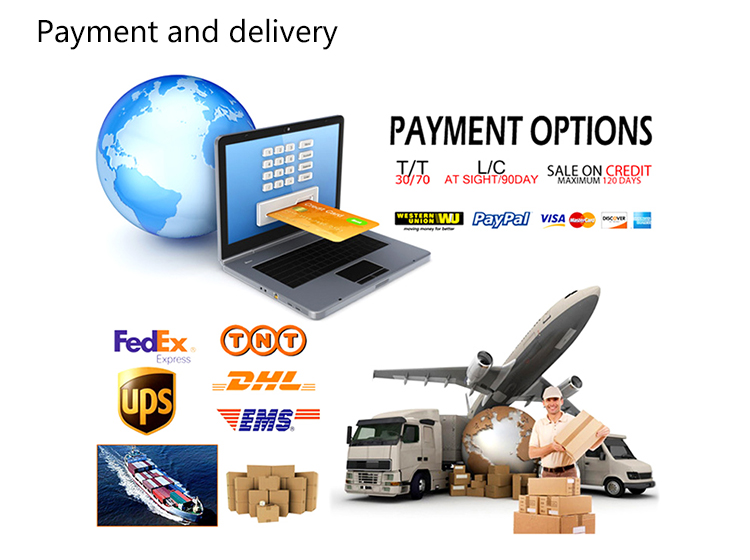 PRODUCT EQUIPMENT :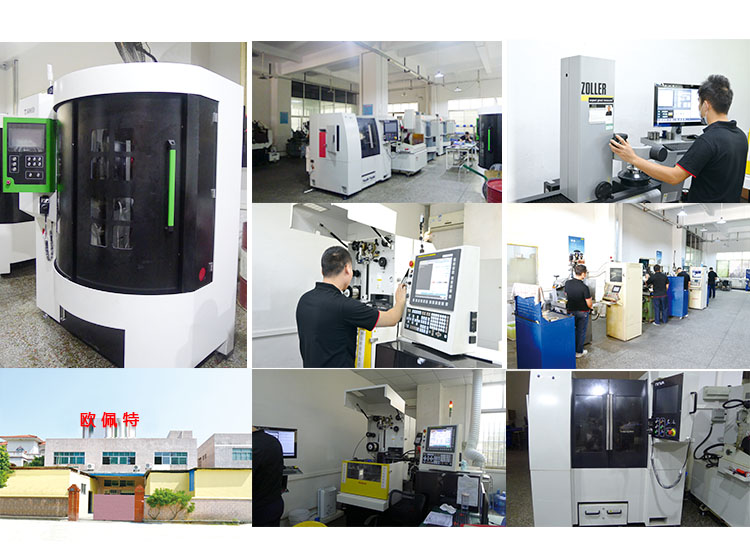 ABOUT US :
We are specialize in manufacturing PCD diamond tools and Carbide tools. Our major product inclulde PCD Inserts , PCD Reamers , PCD End Mills, PCD Taps, Cabide Inserts,Carbide Drills, Carbide Reams, Taps etc.,
We also offered customized cutting tools per drawings, and provide package according to customer requirements. We manufacture a series range of cutting tools for machining of Cast iron, Aluminium alloy and Non-Ferros metal, it is widely used in all major sectors like Automobiles, Engineering, Aerospace, Aviation and 3C industry. Premium quality of raw material is used in the production and strict examination during processing with advanced equipment, so our client are satisfied with our reliable quality and on-time delivery.
Our best selling of cutting tools include PCD Inserts, PCD End Mill , PCD Ball Nose Mill, PCD Reamer , Carbide Taps, Carbide End Mill , Special Form Cutter and many more. For these years we have been made a large forward in the technologies of manufacturing cutting tools. With high quality on performance and price, our product sells well both on domestic and overseas market. And we will always focus on the quality and best service, to make long business relationship.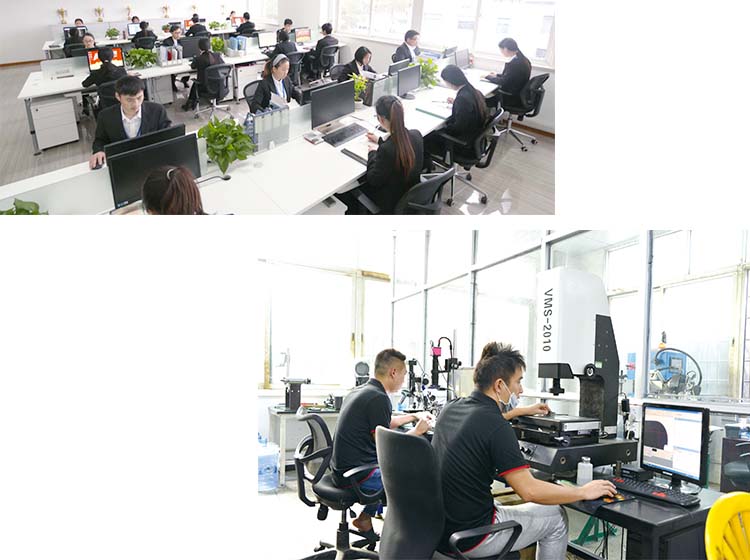 quanlity control:
We have dedicated team of quality control and precise equipment to keep good and stable performance for our products and processing services.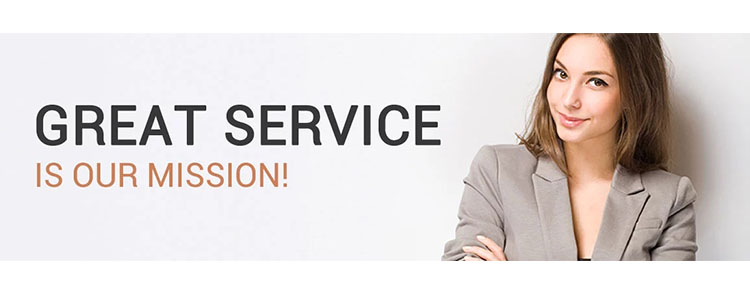 Carbide G Drill, Twist Drills,Carbide Twist Drills,Carbide Tipped Drill Bits,Carbide Twist Drill Bits
OPT Cutting Tools Co., Ltd. , https://www.optdiamondtools.com