1. Always check the fastening of each component to prevent it from loosening and damaging the machine.
2. Each oil hole is often refueled; the bearing parts are cleaned and refilled once every six months.
3. When the operation is stopped, the machine should be idle for a period of time. The remaining material in the blower will shut down.

4. When the machine stops, it should remove the sundries in the machine. For all the rotating parts: do the daily grease, and store it in the air-dry, glazed warehouse.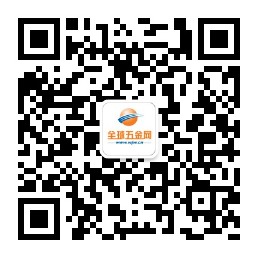 Concerned about surprises
Label: Maintenance and placement of plastic shredder
Previous: What problems should be paid attention to when arranging the dust collector Next: Maintenance method of vacuum furnace
40W Glue Guns Features:
1. Versatile
2. Easy
3. Quick
4. Proective Nozzle Cover
5. Trigger Flow Control
6. Bonds instantly
7. High quality
8. High temperature or low temperature
9. New design
10. With switch function
11. Big power
12. Industrial use
Idea for many applications. Fastening various materials such as paper, cardboard, fabric,wood, lace,trims,leather,metal,glass, tiles, rubber, ceramics and flooring etc.Ideal for hobby and household repair,DIY&craft projects.
Designed and manufactured to the highest of standards to ensure a robust and long life, we hope it provides you with many years of trouble-free, safe and reliable service.
General Safety Information:
1. Check if the plug cord was in good condition, and if there is stand before plug into the electrical outlet ; Check if the used glue gun has glue flow through back of the tunnel;
2. wait 5-10 minutes to allow glue to soften, stand up the glue gun on the table when not in use;
3. Touch nozzle to any clean, dry surface you wish to bond, to avoid any impurity stop the nozzle;
4. If the glue could not flow from the nozzle when the glue gun start to work, check if the glue gun are heating;
If glue gun can not be heated, there are following reasons:
1 Plug cord into electrical outlet not properly;
2 Glue gun has been destroyed owing to inner cord short circuit;
If glue gun can be heated, there are following reasons: Nozzle has been stopped by any impurity, ask careerman to manage it.
5. Do not use the glue gun under moist climate, humidity will affect insulation and cause electric shock;
6. Do not touch the nozzle or melted glue;
7. Do not remove out the melted glue stick from the tunnel back side, it will damaged the glue gun as well as scalding person hands.
8. Do not to disassemble or assemble any glue gun accessories freely, it will cause glue gun do not work properly;
9. Keep out of reach of children and stocked it beyond any of Children palpable side;
10. Only used for melting glue stick, no other usage;
11. When in use, there are any glue flow back from tunnel, stop using immediately, wait for careerman clean the glue;
12. Close the power if the glue gun not in use after 15 minutes;
Using methods
1. Glue gun using voltage is 110-220V AC,50/60Hz;
2. Tip gun forward on stand and place a piece of cardboard under the nozzle
3. Use 7-8mm (mini trigger glue gun), 11-12(big trigger glue gun), insert glue sticks through
tunnel at back of gun
4. After power, wait for 5-10 minutes to allow glue to soften
After glue softens, squeeze trigger to feed glue through glue barrel. Excessive force will damage glue gun. Put down nozzle after work, disconnect the power plug
Professional Glue Gun, 40W Glue Guns, Silicone Glue Gun, Hot Melt Glue Gun
Ningbo Kingvos Electrical Appliance Co.,Ltd , http://www.kingvos.com