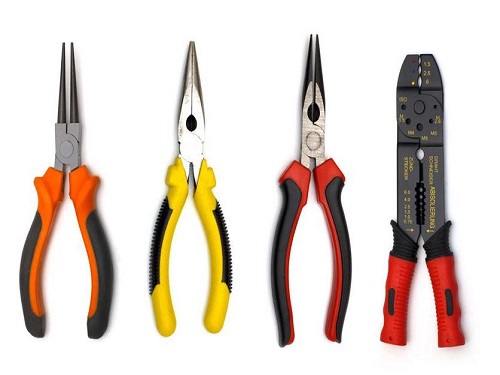 In recent years, with the rapid development of China's daily hardware industry, hand tools as one of China's main export products, sales and sales have been not to be ignored. In particular, with the acceleration of the global economic integration process, the hand tool processing industry has gradually become the main force in the world hardware tool manufacturing industry.

According to the Bainai.com reporter, both the global tool market and the tool market in China have a wide range of applications and demand for hand tools. Demand for hand tools in some developed countries is increasing at a rate of more than 10% per year. At present, at least 70% of China's hardware industry is a private enterprise, which is the main force for the development of China's hardware industry. China has gradually become a major metal processing country and a big exporter in the world, and it has become one of the world's major hardware manufacturers with a vast market and consumption potential.

Brand and quality are the key to consumer products, and they have very great influence on consumers' consumer behavior. Most consumers do not have enough knowledge of the brand when they first purchase manual tools. A large part of people understand the brand and quality of hand tools only after they have purchased and used them. It can be said that setting up the brand influence of hand tools is the best choice for Chinaa€?s manual tool companies to go abroad.

Shandong Shirong Machine Tools Co., Ltd. is a professional manufacturer of hand tools. It has more than 30 years of production history. From raw material processing to packaging, the specifications are complete, and the quality is all up to ISO9001-2000, ISO5742-5749, and has been achieved. Germany TUV "GS" certification and other advantages, ?‰?è'? the love of friends at home and abroad, making the products sell well in more than 40 countries and regions in five continents, "Five workers", "Shirong" brand products are getting more and more friends at home and abroad tool industry The recognition, sales increase year after year.

According to reports, in the new wave of integration of the world economy, the rapid shift of global manufacturing to the Chinese mainland has become a general trend, and China will gradually develop into a world-class manufacturing base. At the same time, due to the fact that China has imported molds for nearly US$1 billion each year in recent years, among which the precision, large-scale, complex, and long-life molds account for the majority, the proportion of such high-end hand tool products and hardware tools in the market is reduced from the perspective of reducing imports. It will also gradually increase.

At present, Shandong Shirong Machinery Tools Co., Ltd., as a professional manufacturer of hand tools, has moved with the tide. It also cooperates with a number of online media and industry associations to build an industry platform and build an official industry platform a€?China Machinery Toolsa€?. The portal media platform aims to serve more SMEs, promote the development speed of China's machinery and tools, and promote the common development of the entire machine tool industry.
Ap Pipe,Stainless Steel Pipe,Stainless Steel Tubing,Stainless Steel Round Tube
Zhejiang Ruimai Stainless steel Tube Co.,Ltd. , https://www.ruimaitube.com