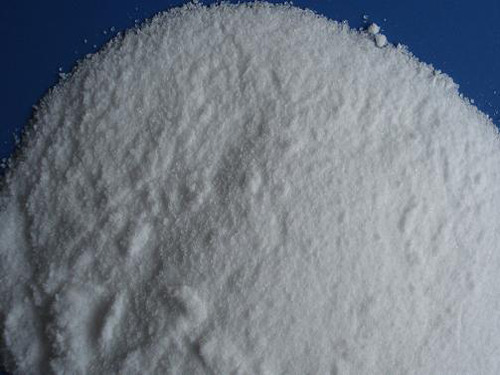 Data in the first quarter showed that the price of DAP has not been affected by tariffs and exports and has shown signs of acceleration. Since the second quarter, the market for diammonium phosphate has been slowly recovering. Phosphoric acid analysts said that the price of diammonium phosphate in the second quarter has risen because of many factors at home and abroad.

Multiple factors urge hot export market

First of all, prior to the industry's prediction of market conditions this year was more pessimistic. In the first half of the year, many companies' operating rates fell, and the capacity supply side had to shrink. Data show that from January to June 2014, the national total output of phosphate fertilizer was approximately 7.77 million tons of P2O5. In the first half of 2013, the cumulative output of phosphate fertilizer was approximately 10.06 million tons of P2O5, a significant decrease of 22.73% year-on-year.

Secondly, the consumption of fertilizer stocks in the Indian market this year is completed, and import demand is strong. At the same time, the United States also began purchasing phosphate fertilizers from China this year. Coupled with this year's domestic fertilizer season, the export tariffs have been greatly reduced. Under the stimulation of the triple factors, the monoammonium phosphate and diammonium phosphate export prices have been warming. Data show that from January to June 2014, China exported 592,100 tons of monoammonium phosphate (amount in kind), which was an increase of 201% compared with 198,000 tons in the same period of 2013; exports of diammonium phosphate (in kind) was 1,272,500 tons. Compared with 517,600 tons in the same period of 2013, it increased by 146%.

Third, due to the impact of the recent typhoon Weimasun, some of the port's waiting for export of diammonium stocks was damaged, resulting in a tight situation in the export of diammonium, which also led to a slight increase in export prices recently. The data shows that the price of diammonium phosphate FOB has increased from 420-425 US dollars/ton in early May this year to 445-450 US dollars/ton in early August. At present, the production cost of diammonium in India is close to US$550/ton, and the import of diammonium from China still has a large price advantage. Under the existing fertilizer subsidy in India, it is expected that the market for diammonium phosphate will continue to look promising.

From the perspective of the global supply of phosphate fertilizer, the new capacity of phosphate fertilizer in the future mainly comes from the Middle East and North Africa. The Cinda Securities Research Report believes that Saudi Arabia's and Morocco's new production capacity needs a time to cultivate the market. Moreover, from the current situation of start-up, there are still some technical problems. Therefore, the short-term impact on domestic exports of phosphate fertilizer is not significant.

In terms of domestic demand, diammonium fertilizers have begun in Shaanxi, Gansu, and other northwestern provinces in early August. Tianshui, Gansu, used fertilizer earlier this year, and retailers have begun to prepare fertilizers. The preparation of fertilizer in southern Fujian has also started, and the local price is high. The diammonium prepared fertilizer in the North China wheat production area is steadily advancing, and domestic demand continues to exert its force. The domestic production of compound fertilizer will also begin in autumn, which will stimulate the demand for phosphate fertilizer. Li Wei said that although drought is currently affected, fertilizer preparations in some areas may be affected, but more are local effects, and domestic demand will remain stable.

Increase in gross profit margin boosts corporate performance

Currently listed companies involved in diammonium production and sales mainly include Yuntianhua, Six-nation Chemical Industry, and Hubei Yihua. As the price of diammonium phosphate rose in the second quarter, companies involved in export business benefited more.

However, the majority of related companies due to phosphate fertilizer business is relatively small, the recent diammonium market for the company's overall performance is limited. The phosphate fertilizer revenues of the six countries, Yuntianhua, Hubei Yihua and Xingfa Group accounted for a small proportion of total revenue. Among them, in the income structure of Yuntianhua, the ratio of phosphate fertilizer to income is about 45%; the proportion of six countries' chemical phosphate fertilizer products is about 40%; and that of Hubei Yihua is only 17%.

Hubei Yihua's recently released semi-annual report showed that the company's net profit fell sharply year-on-year due to the fall in urea prices. However, in the first half of the year, DAP achieved a revenue of 1.67 billion yuan, a year-on-year increase of 39.79%, and a gross profit rate increased by 44.54% year-on-year. Correspondingly, its export revenue increased by 81.06% year-on-year, and gross profit margin increased by 55.42% year-on-year.

Industry analysts pointed out that with the recent warming of the phosphate fertilizer industry, profitability of listed companies may increase, and those companies with an integrated phosphate rock industry chain will benefit the most.
China(Fuzhou) Huaren stone produce wrought iron sink base to match our granite bathroom vanity and Marble bathroom sinks
Description of Wrought Iron Sink Base:
Product Name: wrought iron pedestal base + Natural Stone Sink
Basin material:natural stone
Base Material: wrought iron
Color:black
Design:simple,modern , custom design is ok
Accessories:Matching faucet and Drain pipe sold separately
Application: bathroom
Place of Origin: FuJian, China (Mainland)
Deliver port:Xiamen
wrought iron pedestal base + natural stone sink can add a touch of modern elegance to your bathroom.
People are always in awe over the exquisite beauty seen in hand forged wrought iron bathroom vanities. They`re astounded at the blacksmiths capability to take hard, lifeless iron and turn it into warm, beautifully crafted organic shapes that reflect the beauty of nature.
Natural Stone Sink With Metal Base
Metal Bathroom Vanity Legs,Wrought Iron Sink Base,Black Granite Sink,Black Granite Pedestal Sink
Fuzhou HuaRen International Imp&Exp.Co,Ltd , https://www.huarenstone.com