Surface treatment: yellow bronze, stainless steel sanding, PVD
Main material: 304 stainless steel
Suitable for door thickness: 40-50mm (conventional) / 51-80mm (optional)
Lock body: P6068 lock body Applicable standard: QB/T2474-2000
Suitable range: security door, stainless steel door, wooden door
Key: Proximity Card + Password (optional) 2 brass common spoons
Cylinder: Super B-class blade lock
Installation center distance: 60mm (STY09 world lock
Lock body center distance: 68mm
Features:
1. Swipe the card to open the door: It can automatically identify the mainstream bus card, subway card, parking card, community owner card, access card, etc. in domestic and large cities, and set it as the opening card through the authorization of the lock administrator. And support all mobile phones with NFC function and "mobile bus card" as the opening card to use, truly realize the card;
2, password to open the door: the use of South Korea imported ADS touch chip, support magic password anti-peeping function, such as user password is: 123456, you can enter 8834564512345686363521 as long as the sequence of password 123456 can be opened;
3, anti-theft lock body: fire, anti-theft, anti-violence open, the lock body is made of SUS304 stainless steel casting, the side anti-smashing force reaches 10000N, the front impact resistance reaches 6000N, reaching the super B-class anti-theft standard;
4, record query: can query the opening record, registration record, delete record on the LED display, the capacity can be up to 10,000;
5, guest user time management: guest user time management function, such as the effective opening time of the guest user can be set to "date 2012/01/01-2012/02/01, time period 08:00:00-12:00:00; 14:00:00-18:00:00; 19:00:00-21:00:00; then the guest user can only open the door within the above time period;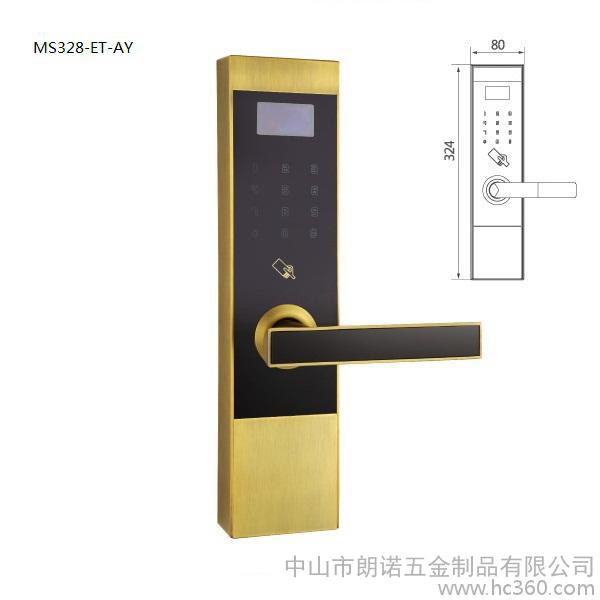 Product parameters:
| | |
| --- | --- |
| model | MS328-ET-AYSSPVD (induction password lock |
| package | Carton |
| Material | 304 stainless steel |
| size | 324*80 |
| specification | 6068 lock body |
| Ambient temperature | Normal temperature |
| Scope of application | Hotel, home entrance door, room door, office |
| Dimensions | 324*80 |
| Relative humidity | Normal temperature |
| use | Security door, stainless steel door, wooden door |
| weight | Real object |
| Brand | Shell rhino |
| MOQ | 1 |
| Reference Price | ?¥2891 |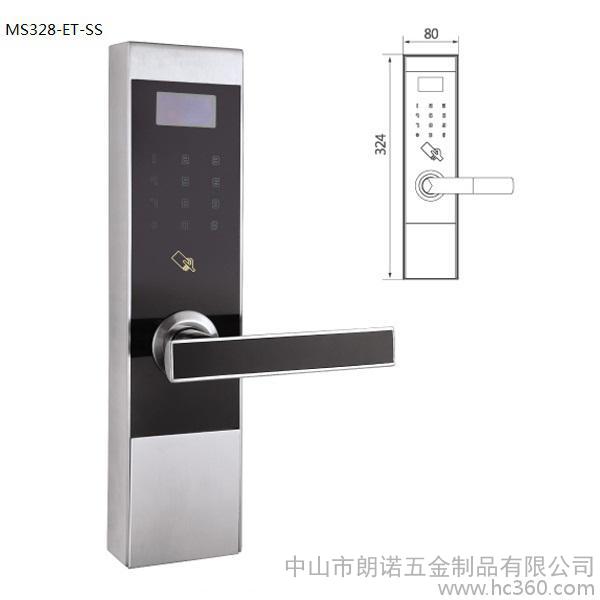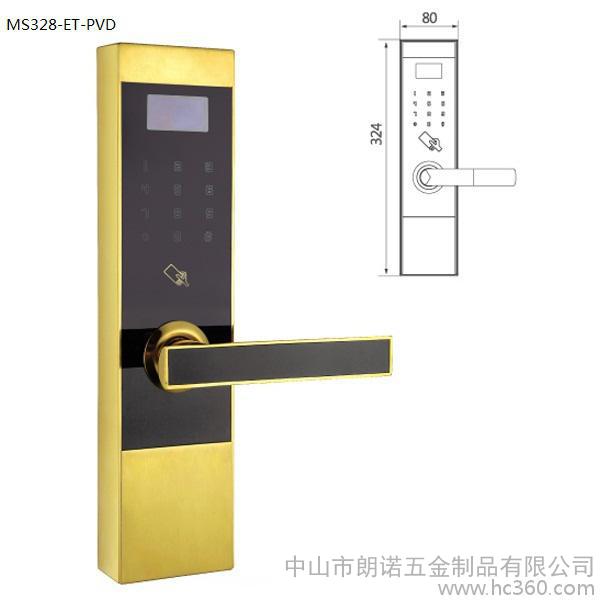 a—? Company Name: Zhongshan Languo Hardware Products Co., Ltd.
a—? Trading method: This product supports online trading, and you can enjoy Huifubao fund guarantee service for free; click on the online trading process for details.
a—? Freight problem: the seller bears
a—? Registered capital: RMB 5 million
a—? Annual turnover: RMB 5,000 - 1 billion
a—? Established: 2008-08-20
a—? Number of employees: 101 - 300 people
a—? Monthly production: 300000
a—? Plant area: 20000 square meters
a—? Certification Information: ISO 9001
a—? Main customer groups: engineering, franchise stores, supermarkets, door factories